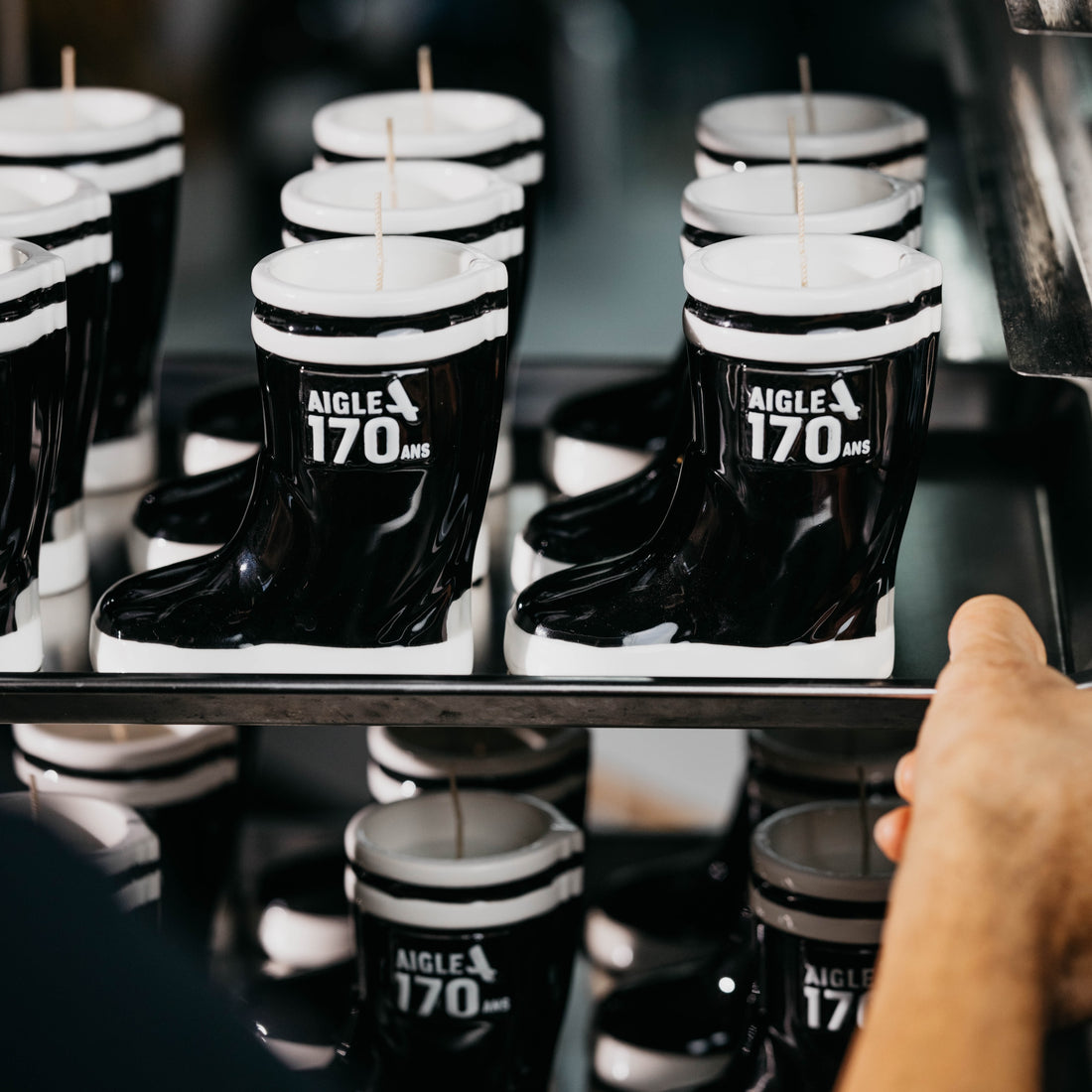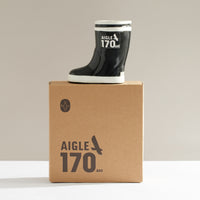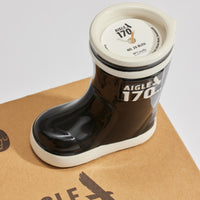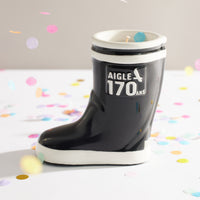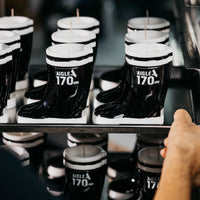 AIGLE X BECANDLE
LIMITED EDITION SCENTED CANDLE
限定版香氛蠟燭
Limited 100 Sets. First come first serve basis.

Celebrate AIGLE's Brand 170th Anniversary!
BeCandle and AIGLE have joined forces to introduce a limited edition scented candle in the shape of AIGLE's iconic Lollypop rubber boot. The packaging of the candle is inspired by AIGLE's distinctive shoe boxes.
Committed to promote sustainable living and reducing environmental impact.

We encourage the reuse of candle containers through R BeCandle refill service, emphasizing the importance of recycling and minimizing waste.

This partnership exemplifies the shared mission of both brands to foster an eco-friendly lifestyle and create products that bring joy and celebration to people's lives.

BeCandle與AIGLE共同慶祝AIGLE踏入其170週年,並推出了AIGLE品牌經典的LOLLYPOP橡膠靴形狀香氛蠟燭,包裝靈感來自AIGLE的鞋盒設計。在這次合作中,兩個品牌堅持著環保的使命,鼓勵大家通過BeCandle的 R蠟燭重注服務 來重新利用蠟燭容器,以促進可持續生活理念,減少對環境的影響。
Scent Notes: Iris, Lavender, Anise, Mandarins, Patchouli, Vetiver Musk, Sandalwood
香調:鳶尾花、薰衣草、茴香、柑橘、廣藿香、香根草麝香、檀香木

Ingredients:
Vegetal wax 
Coconut oil Fine fragrance 
Cotton wick
120g | Approx. 30hr