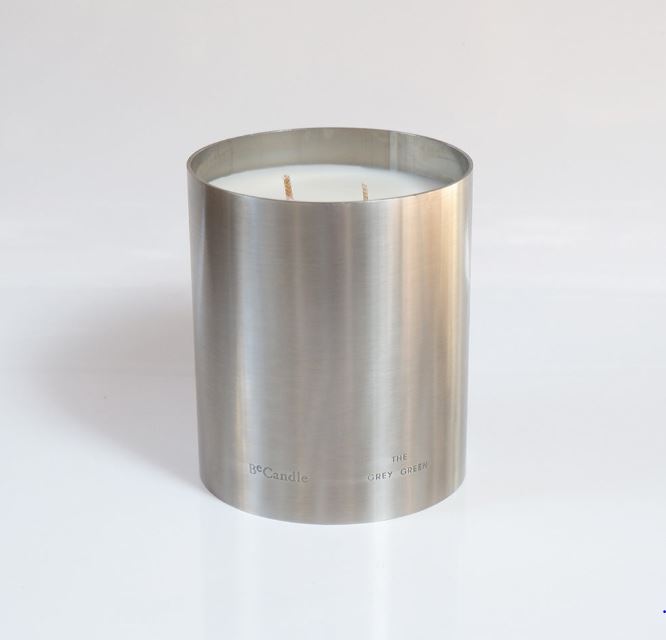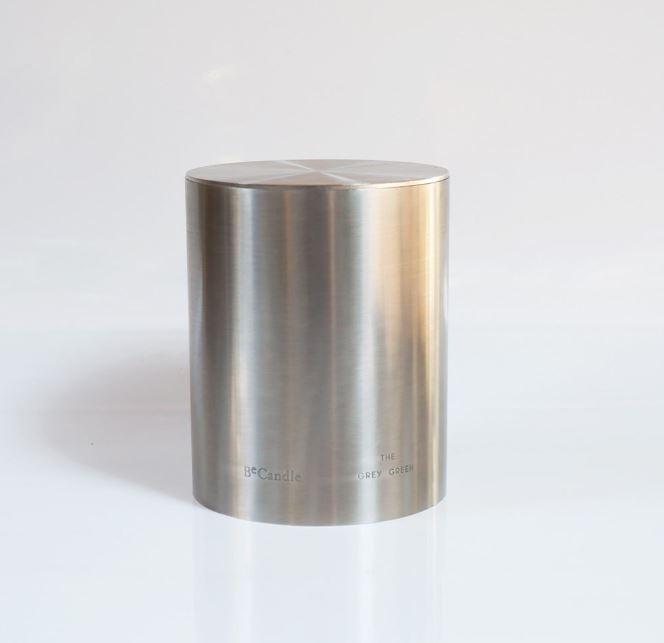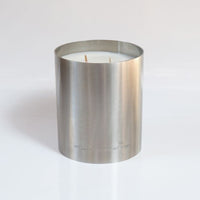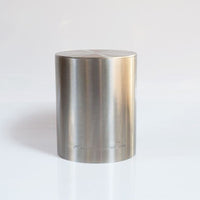 BeCandle X The Grey Green, 350g - VASE B CANDLE
A Collaboration from BeCandle and The Grey Green, designed by Hong Chong Ip @ MO-Design, comes a work titled "Vase Candle". A Stainless steel vessel with two sides that can hold scented candle and dried flowers. Hot and Cold; Movement and Stillness. The two sides form a clear disparity, both seemingly not related, yet they Interwoven on one another, converge on one another.

Through a dialogue between flowers, light, and shadow, Vase Candle explores a new harmonic relationship, expanding its infinite imagination. May you experience the spatial changes brought about by the Vase Candle through smell, temperature, visual, and texture.

There are four types of fragrance, namely:

The Foggy Dew

Iris, violet powder, pine needle, cardamom, black pepper, sandalwood, amber, leather.

The soft and elegant scent of this candle is made of iris, violet powder, pine needle. It is then matched with a unique woody scent from sandalwood, amber, and leather. Adding on top with a delicate spice of cardamom and black pepper, as if you are passing through a misty forest, the clothes are stained with dew on the tips of the leaves.

After Rain (After Dark)

Raspberry, basil, citrus, spearmint, amber, cedarwood

The rich aromas of raspberry and citrus fruit, accompanied by the fresh basil and spearmint, elevated by cedarwood and amber, like the warm sun removing the mist, illuminate the grass field after the rain.
Soil, My Rose

Patchouli, Minerals Seasalt, Rose, Jasmine, Vetiver, Cedarwood

The cloudy rain has long passed by. The gluey mud left residue underneath my shoes. Live many had gone before, my steps too became history of this weary journey. The cloud faded, a rose bloomed under sunbeams of the rising run, guiding my path.
The Shape of My Christmas Tree

Pine Needle, Balsam, Birch, Citrus, Musk, Cedarwood

As I strolled along the fir forest, my eyes landed on a crooked fir forest, fought to grow as much as it could. I started a fire, the crooked Christmas tree leaned towards me and warmed my night.
Materials: Stainless Steel, Vegetal Wax, Cotton Wicks, Essential oil, Fine fragrances
Dimension: 90mm X 90mm X110mm 
Product wgt: 1100g
Candle Net wgt: 350g
Approx.: 70hr