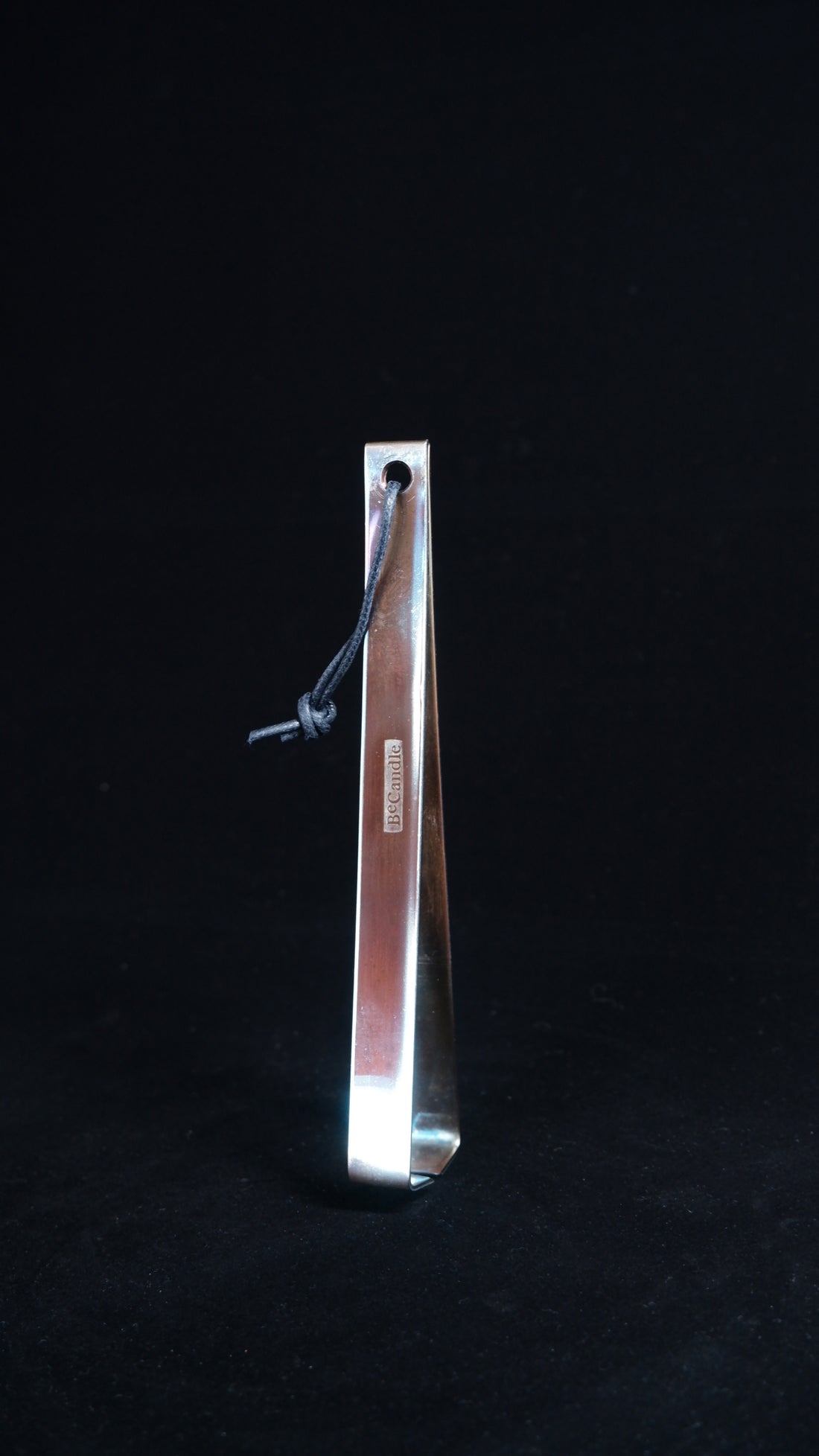 Trimming wick is essential for candle lovers to maintain their candles in best performance and clean burning.
The minimal and ergonomic design functions efficiently while feel good in hands. It stands alone as a neat design objects for your table top.
Material: Stainless steel, Washed paper pouch
Design by BeCandle Studio
Made in Hong Kong
*due to the material nature, it may oxidize and change colour by time.