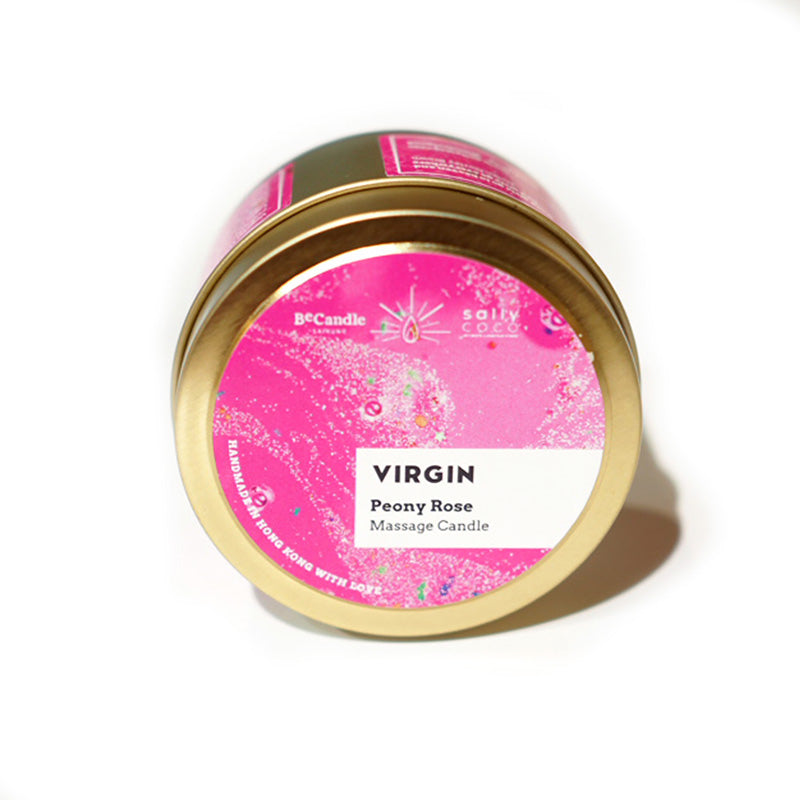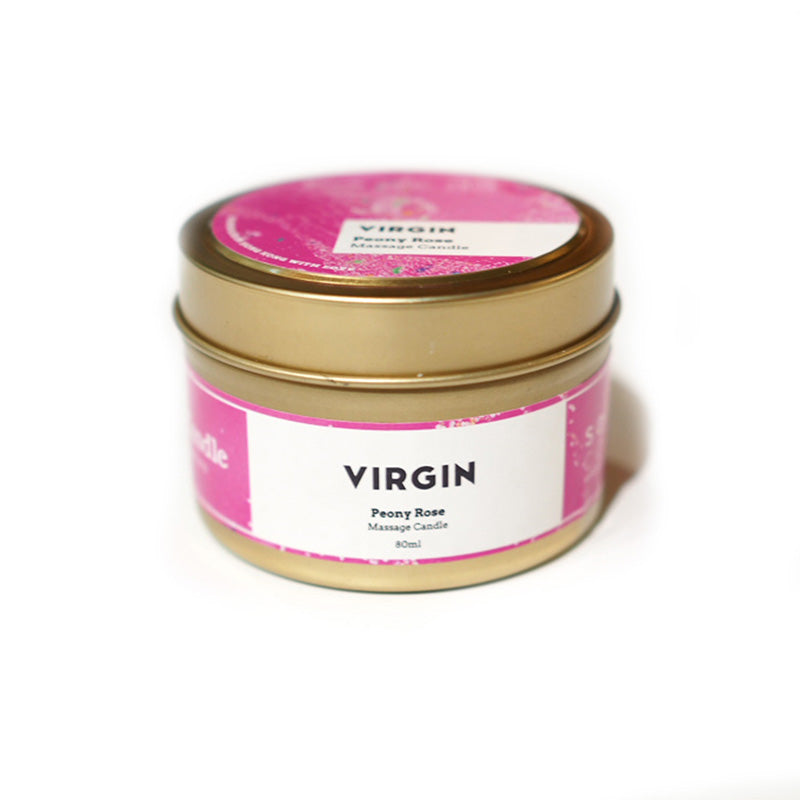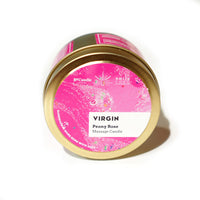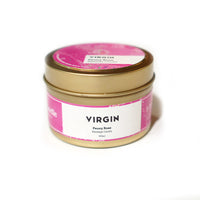 Sally Coco X BeCandle -Massage candle, 80g - Virgin
Scent Notes - Virgin, 80g
"Good girls go to heaven and bad girls go to everywhere."——Helen Gurley Brown
Scent Notes:
Rose, peony, sea salt, musk
Collaborating with the Adults Toy Store Sally Coco, we translate the intimate moments into sensual fragrance massage candles, to help connect your minds, bodies and the space.
The skin soothing massage candle is made of specially formulated wax for low temperature burning. After lighting for about 20-30 minutes, the natural wax blended with coconut oil melt can be ready for massage on body. 
The tactile and luxury golden tin can filled with sensational scent makes it perfect companions for your travel, to infuse your hotel rooms and living space with your favorite scents.
Finely improved blend of vegetal wax, which burns slowly and gives good scent throw. 
Made in SAI KUNG, a quiet sea side outskirt of Hong Kong with high quality vegetal wax in small batch, clean burn, lead-free cotton wick and premium fragrance oil. No added dyes.
 
Ingredient:
Vegetal wax
Coconut oil
Fine fragrance
Essential oil

Net weight: 80g
Approximate burn time: 30 hours