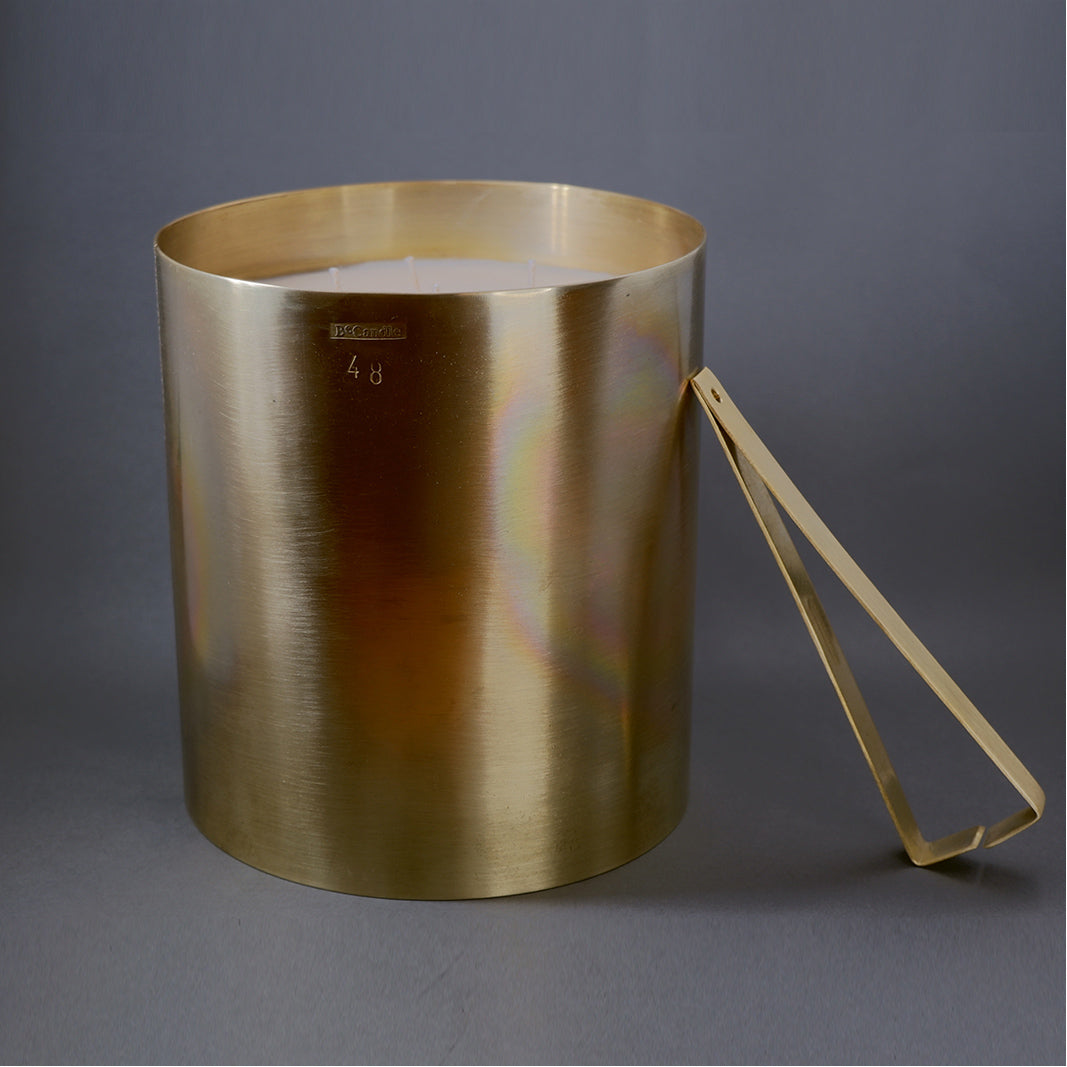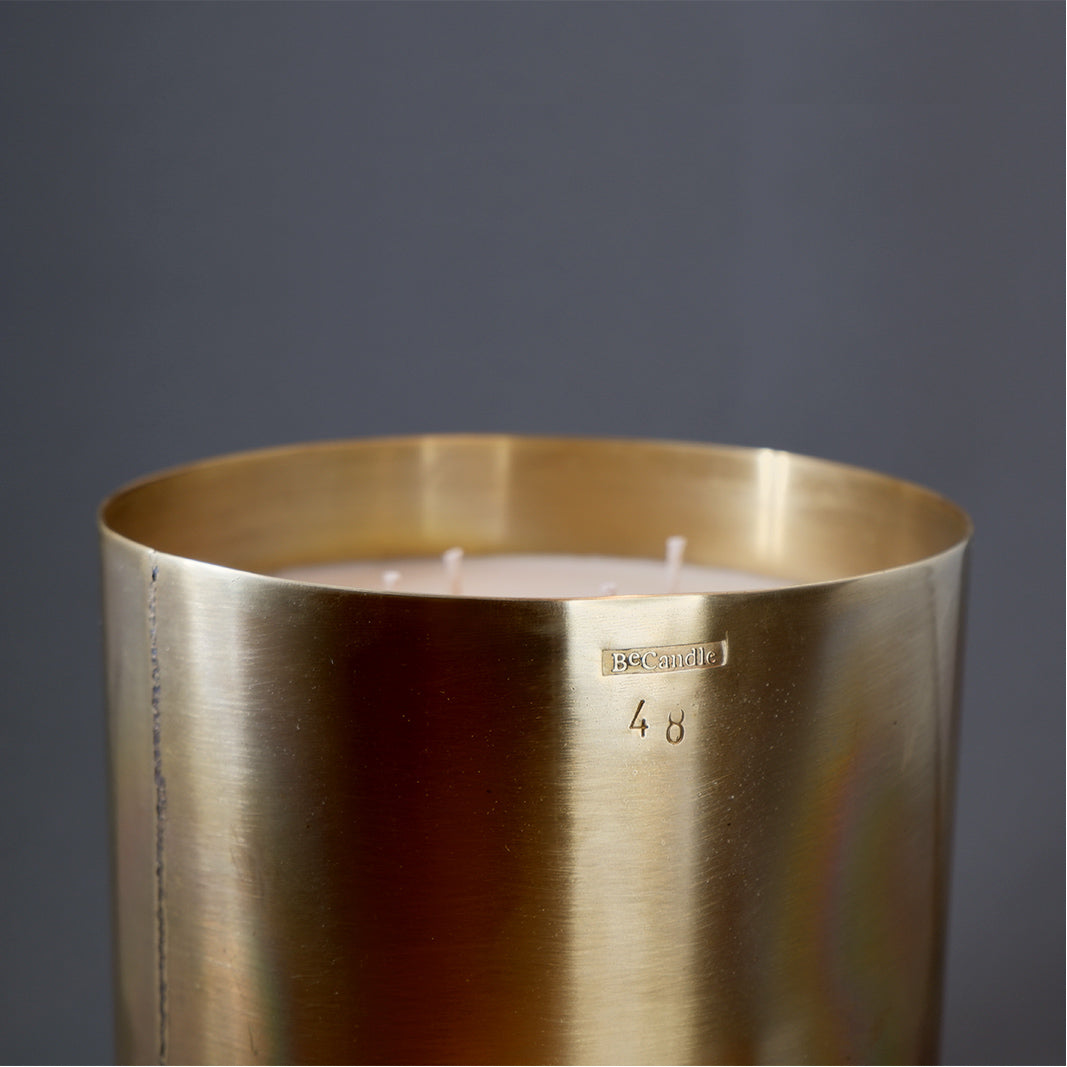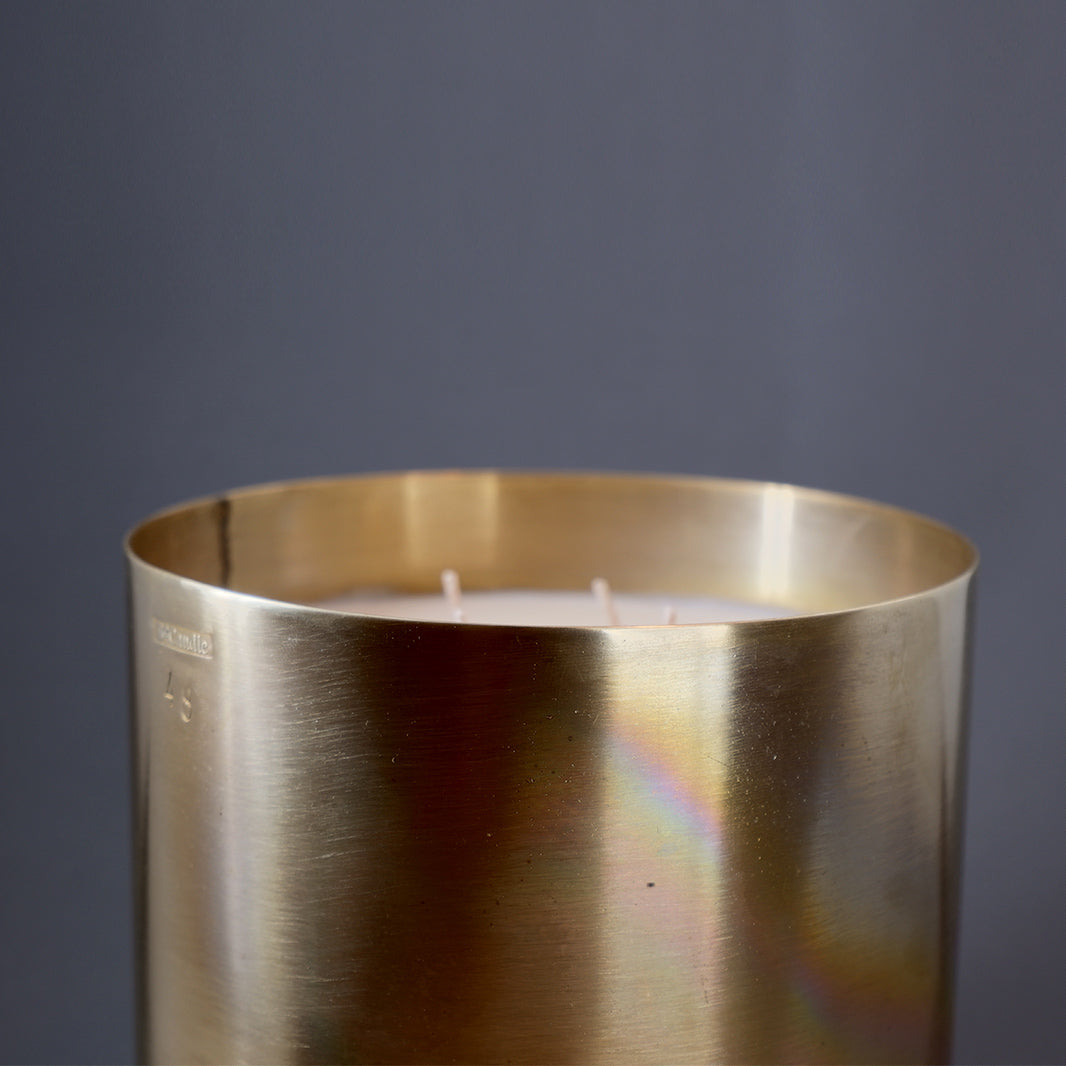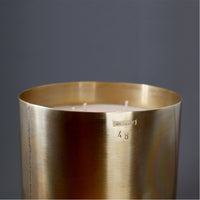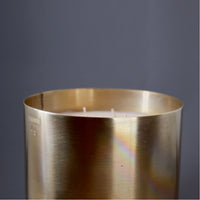 BRASS Scented Candle 1500g with Trimmer
BRASS is a collaboration that celebrates the craftsmanship of Hong Kong artisans.

After a long period of development with one of the most historical French fragrance houses, two of our most delicate and complex fragrances are housed in this neat and durable brass vessel handcrafted by local metalsmiths with skill and passion.

Every brass is an exclusive item with a unique serial number.
It is an artisan product of unique and inimitable workmanship in incomparable style that guarantees its high quality. The craftsmanship created emotional connection to artisan items, knowing they were the creative result of an artist who touched and shaped the piece.

These slight differences reflect the uniqueness of each brass body and ensure each is one of a kind.

With our refillery service, this is a candle that fills your space with fragrance for lifetime.
*due to the handmade process of the brass containers, there are slight differences on each piece's finishing. 

Scents:
Top        Violet powder, Iris bloom
Middle  Pine Needle, Cardamom
Base      Sandalwood, Amber, Leather
Top          Mandarin, Brown Sugar, Violet
Middle     Oud, Jasmine, Olibanum
Base        Amber, Musk, Vanilla 
Weight: 1.5kg
Approx. 150hr
Dimension: 14.5cm Dia. x 15.2cm Height
Material: Brass, Vegetal wax, Essential oil, Fine fragrance
*Dispatched in 2-7 days after purchase