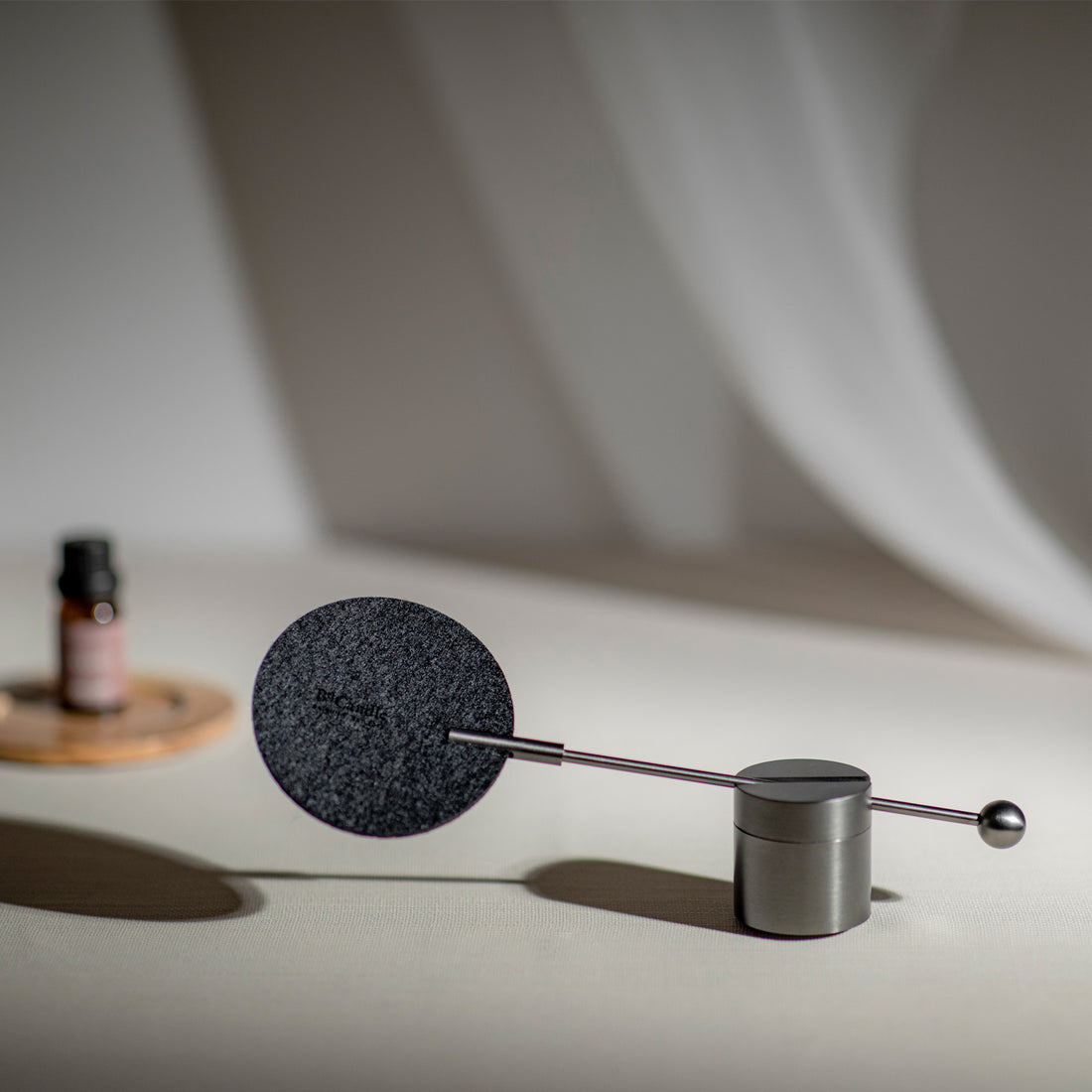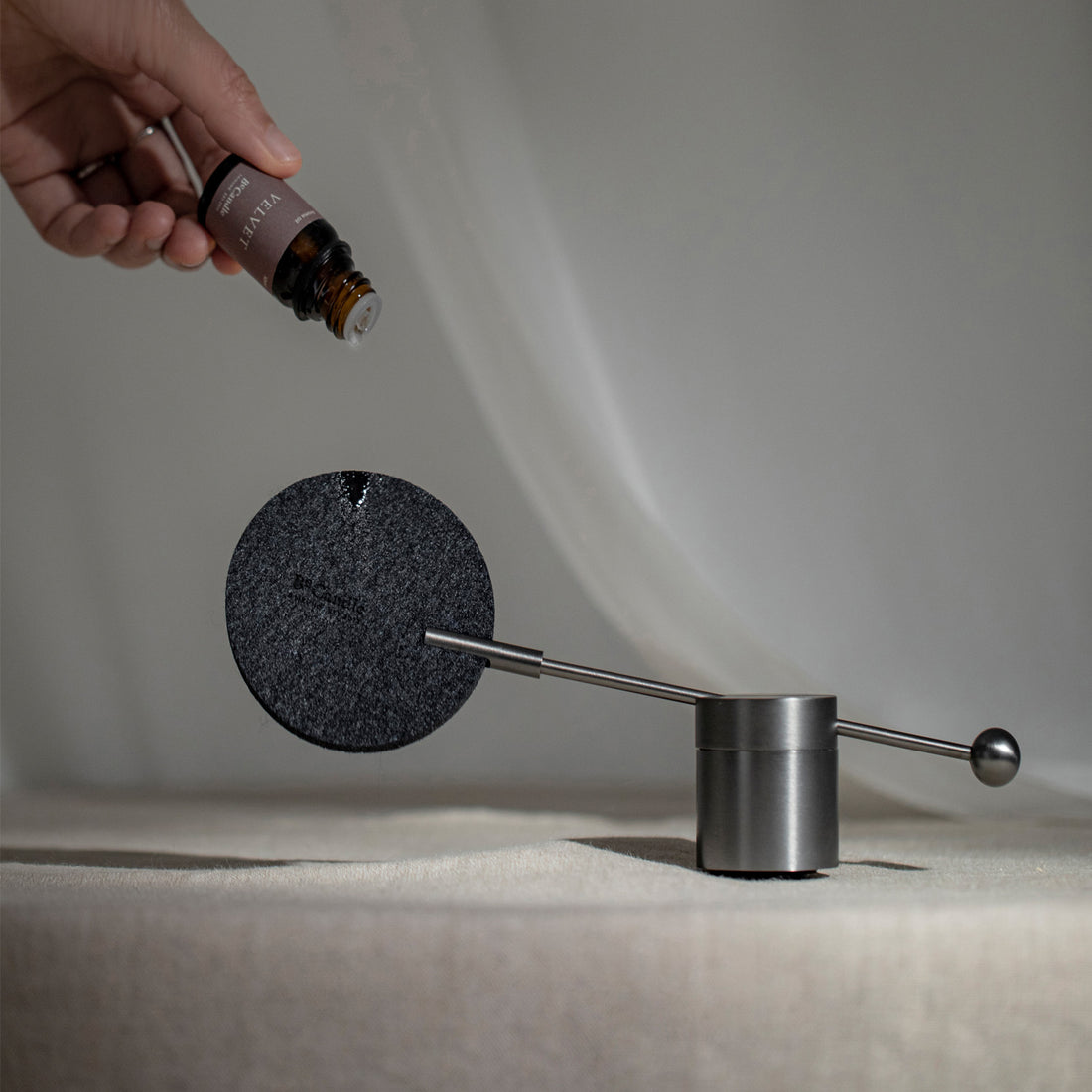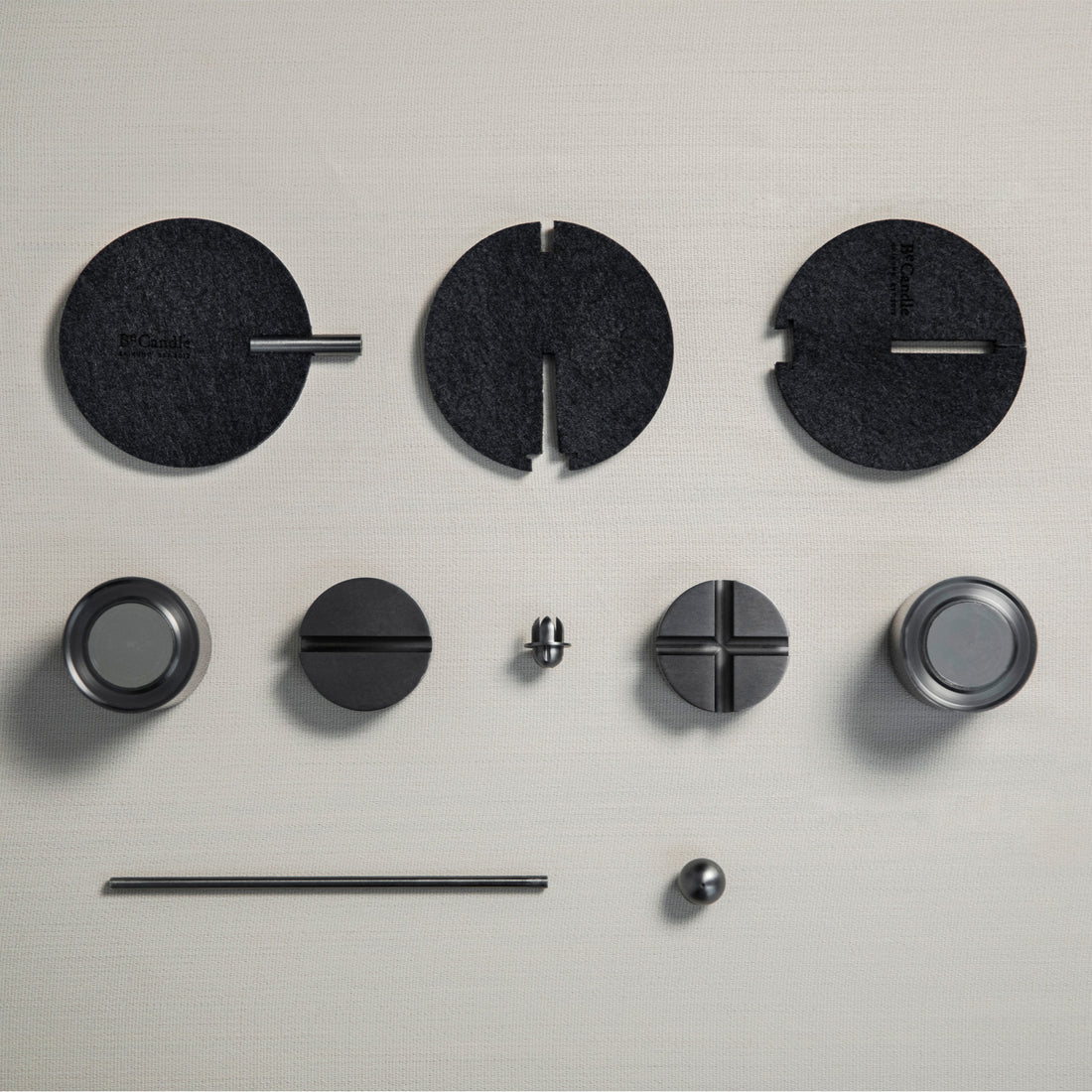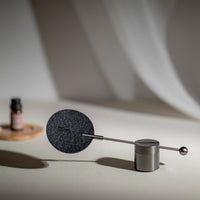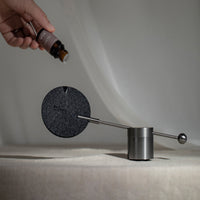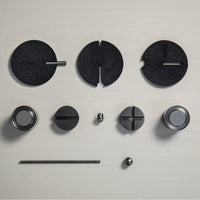 SPINUM Aroma Diffuser | Type 1
Spin, Breathe & Relax
Spinum combines the soothing benefits of aromatherapy with the calming sensation of spinning motion. With just a simple touch, Spinum releases a stress-relieving scent that fills the room and creates a tranquil atmosphere. Its steady spinning motion adds an element of poetic and relaxation, providing a unique sensory experience that can help you unwind and recharge.
Simply put few drops of the aroma oil in the wellbeing selection exclusively for Spinum, onto the scent diffusion fabrics. Give a little push and feel the sensations.
Modular Design
But Spinum is more than just a stress-relieving tool. Its modular design allows you to personalize your style with its magnetic mechanism. This feature allows you to customize the look of Spinum to match your personal preferences and home decor. Whether you prefer a sleek and modern design or something more rustic and natural, Spinum can be customized to fit your style.
TYPE 1
A sleek minimal composition that diffuses scent efficiently with its bigger spin area.
Materials: Anodized Stainless Steel, Plastic parts, Felt
Product Dimension: 228mm X 43mm X 90mm
Package Dimension: 185mm X 135mm X 46mm