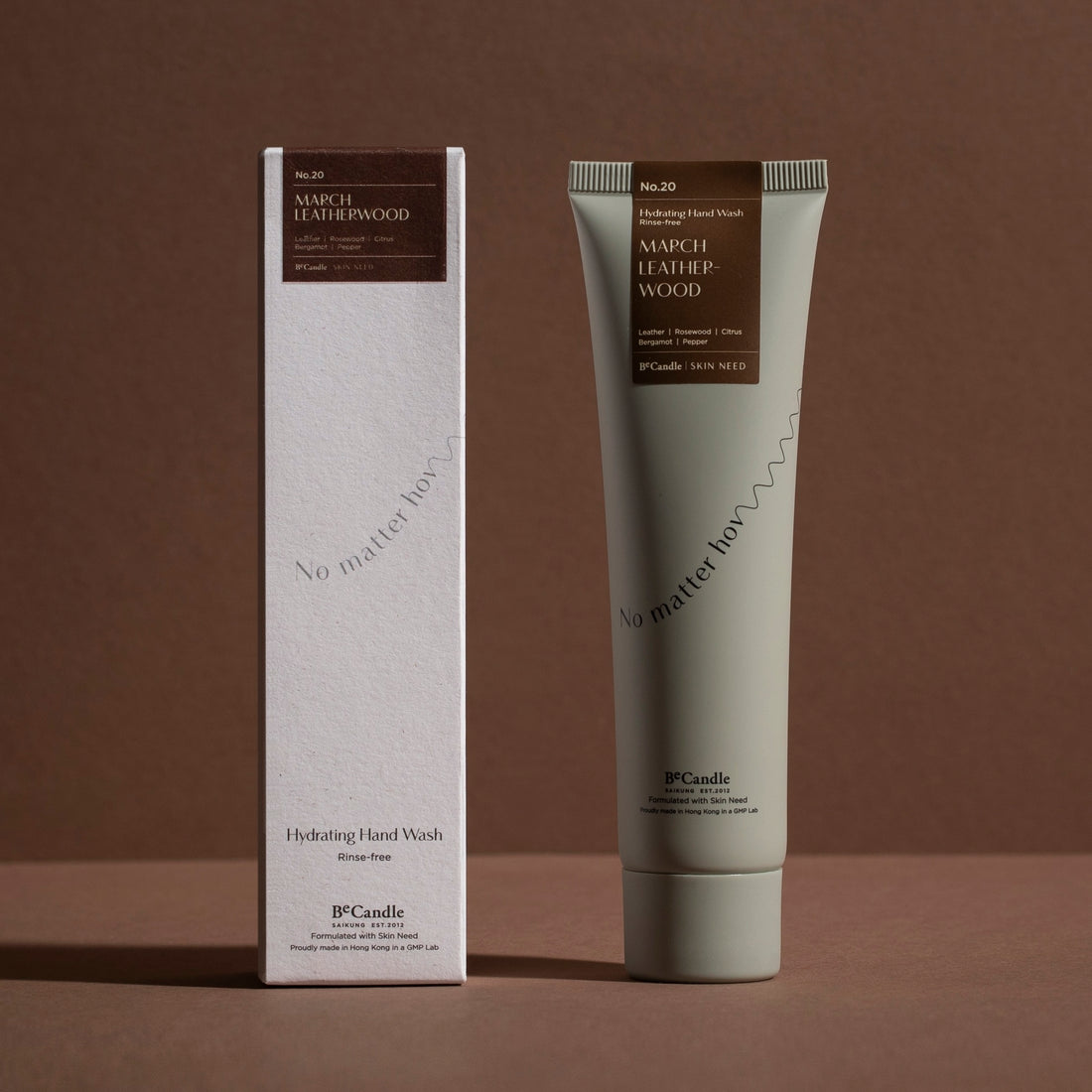 BeCandle X Skin Need Hydrating Hand Wash 60ml - No.20 MARCH LEATHER-WOOD
Hydrating Hand Wash - No.20 March Leather - Wood
Rinse free
60ml

No.20
MARCH LEATHER- WOOD
Scent Notes: Leather, Rosewood, Citrus, Bergamot, Pepper


Descriptions:
A rinse-free and hassle-free hand wash that purifies, sanitizes, and hydrates when you are on-the-go. Free of parabens and petrochemicals, this naturally derived formula is rich in skin conditioning ingredients such as Jojoba Oil, Squalane, and Sodium Hyaluronate.

- A lightweight and refreshing gel that instantly and conveniently cleans the hands without causing dryness or irritation
- With hydrating Hyaluronic Acid and Glycerin to prevent skin dehydration
- With Jojoba Oil and Squalane to rejuvenate the skin with anti-oxidants
- Plant-based Ethanol instead of industrial alcohol to reduce toxicity and dryness to skin
Ingredients:
Plant-based Ethanol, DI Water, Plant-based Glycerin, Jojoba Oil, Xanthan Gum, Olive-based Squalane, Sodium Hyaluronate, Ethylhexylglycerin
NO MATTER HOW FAR
No matter… how far the destination how far the dream our desires to explore, imagine, achieve are natural and undeniable. Two Hong Kong brands – BeCandle and Skin Need – have joined hands to explore the wonderment of scent and science, and meticulously designed a series of travel companions for those who wish to embark on an excursion. By combining the mastery of aromatic creations and prowess of clean skin care formulation, the No Matter How Far travel companions are a reminiscence of home, no matter how far away your expedition takes you.