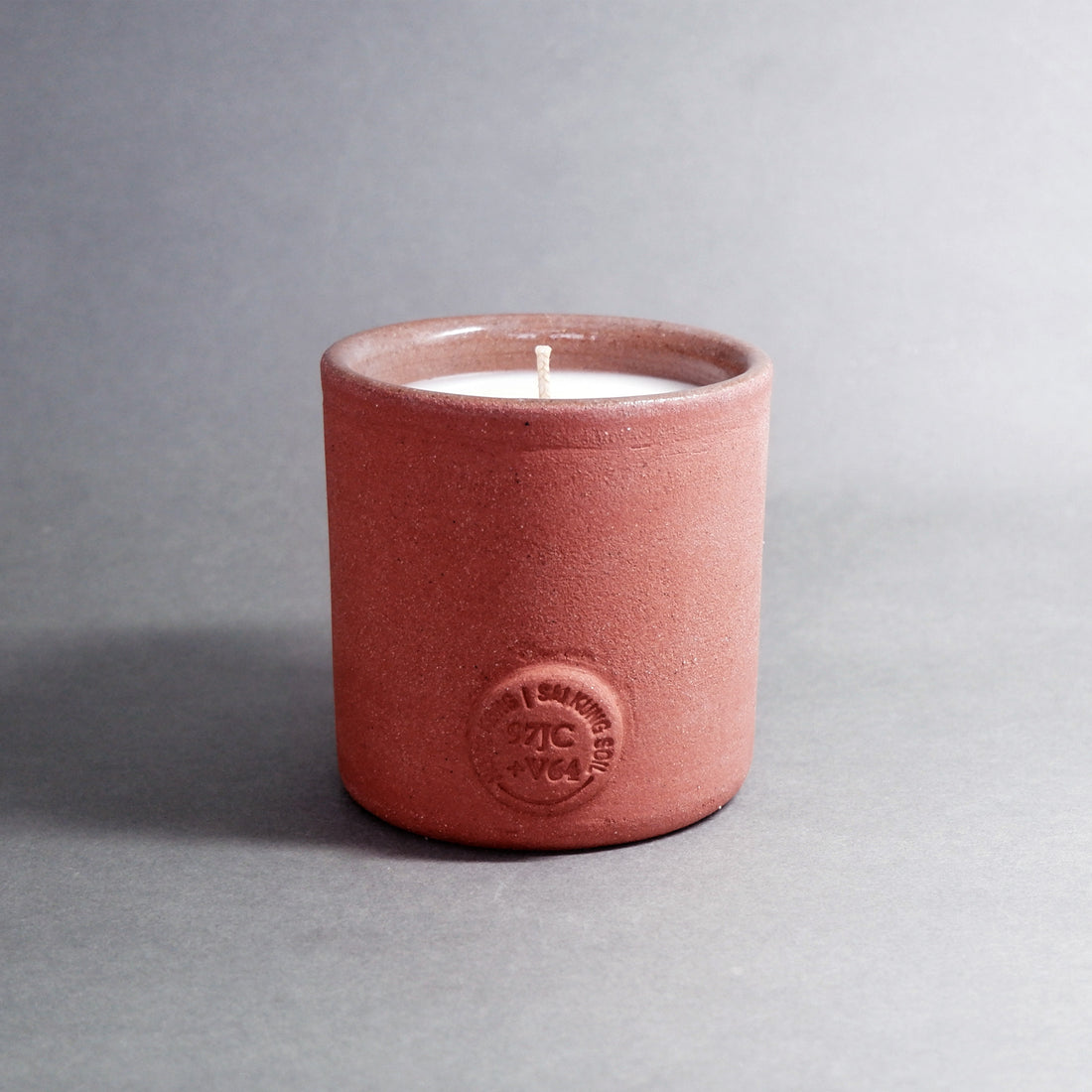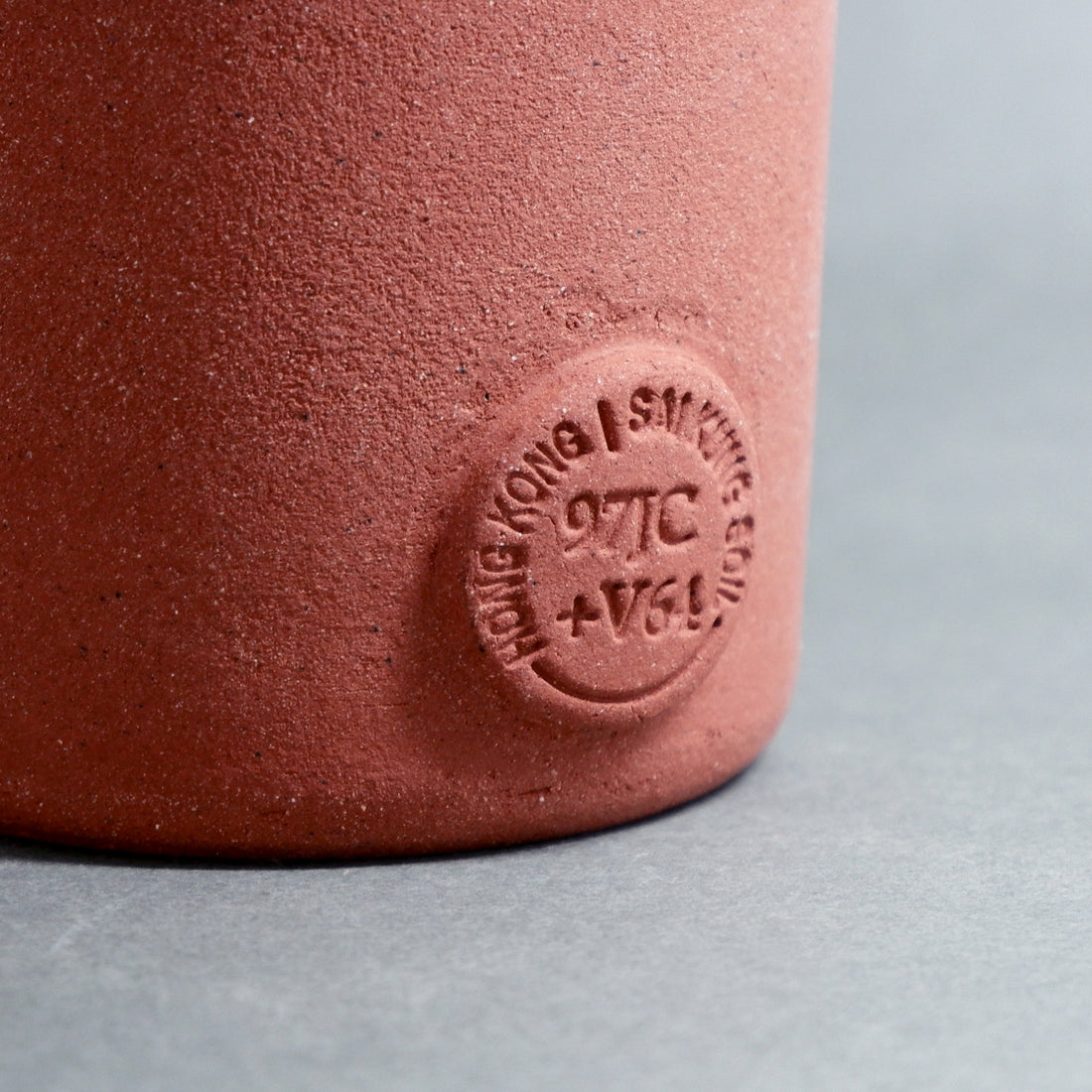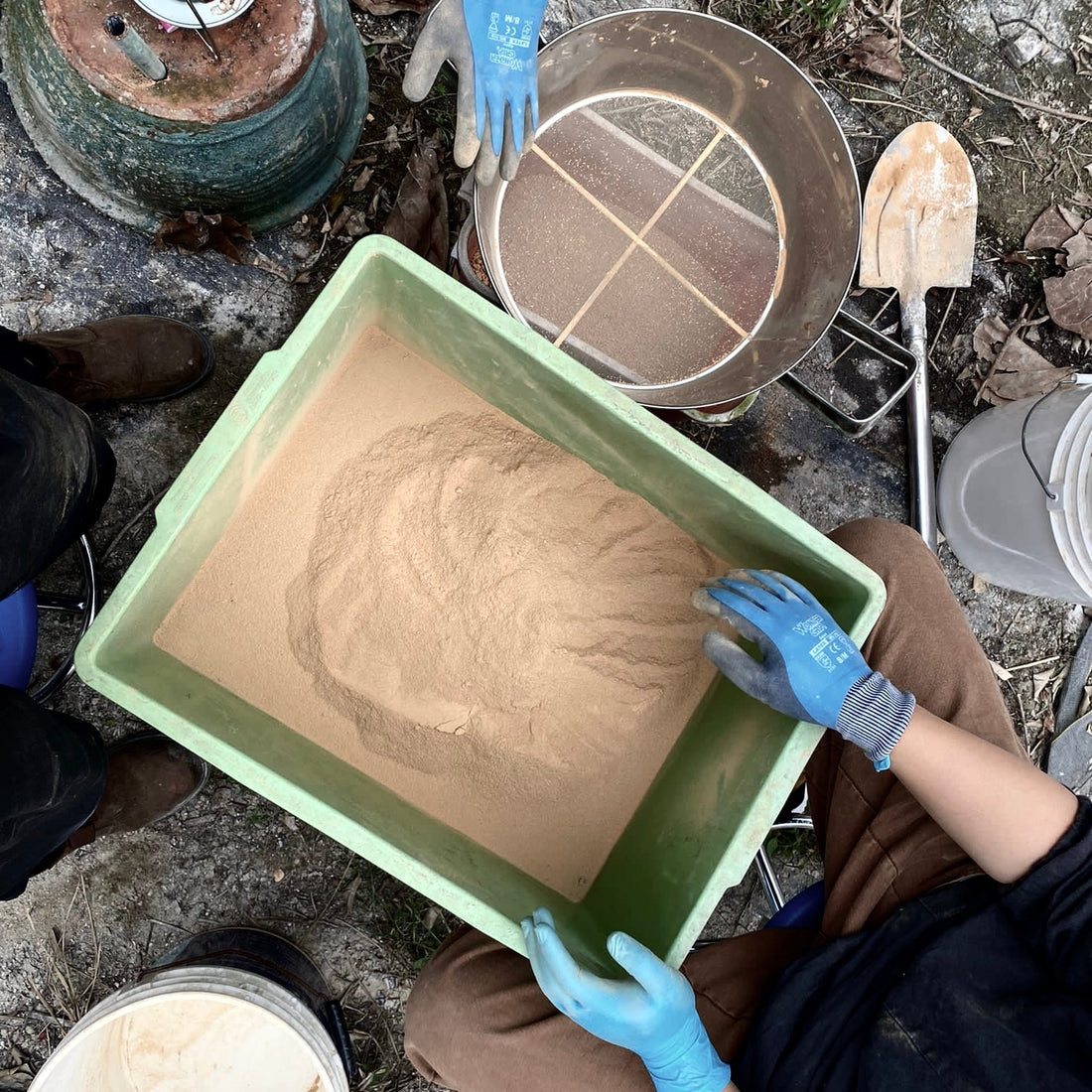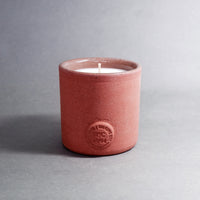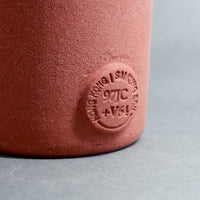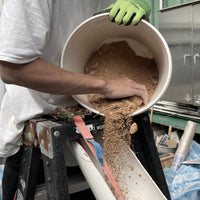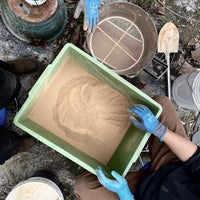 Sai Kung Soil Scented Candle, 280g - T04 Myrrh
Scent Note - T04 Myrrh
Lavender, Myrrh, Tonka Bean, Vetiver, Cedarwood, Guaiacwood, Musk

97JC+V64, the exact site location where our soil is excavated and disposed of, under a landslide mitigation project of a church in Sai Kung. Through months of processing, we recycled a small portion of this stoneware body, which can be thrown on a potter's wheel, or pinched by hands.
"Lavender, Myrrh, Tonka bean and vetiver create an nostalgic earthy richness, finished with a clean dried woody aroma."
Designer
Niko Leung
Niko Leung, product designer working in the realm of object, material, installation and spatial design. Growing up in Sai Kung has made her especially fond of small towns and cycling throughout the 9 years she lived abroad.
Niko has practiced as craftsperson at a Dutch architectural ceramics manufacturer. She enjoys experiments and the search for charming moments in the making process. Niko founded Future is Transparency in 2020, and co-founded Hong Kong Soil with Loky Leung in 2021, as an initiative to research and advocate purposeful reuse of discarded soil from construction sites.
Approx. 60 hr 
Dimension: 8.5cm Dia. x 9cm Height
Material: Soil, Vegetal Wax, Essential Oil, Fine Fragrance
Customer Reviews
03/01/2023
joy M.

Hong Kong
myrrh
i wanna buy this long time ago ,but only large size,very happy have the smaller one that can chooes. i willling to buy it if that there is lid vailable in future