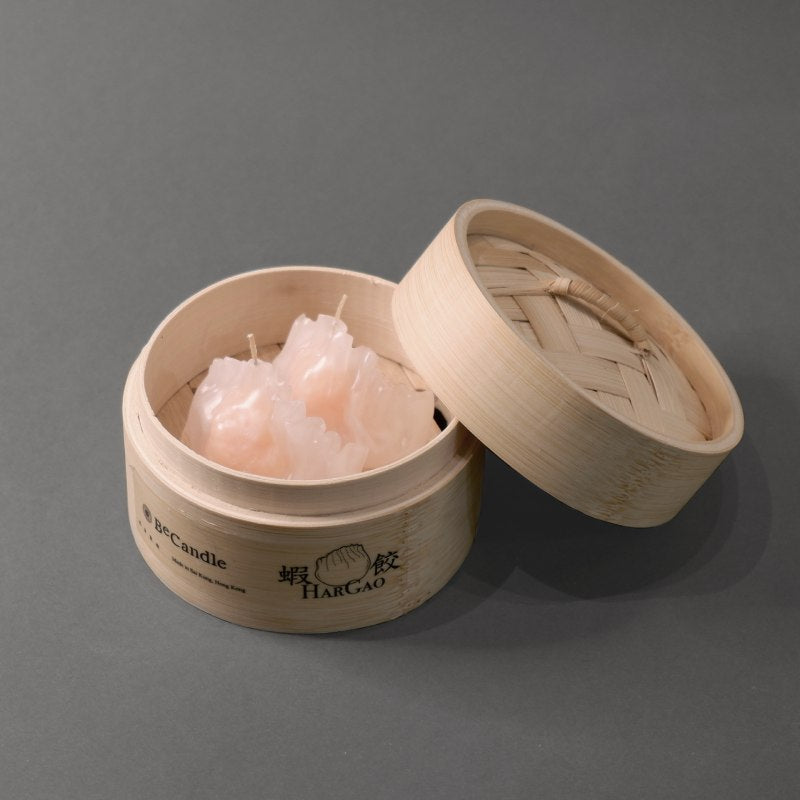 Har Gao

A dim sum staple, Har Gau is a cult favourite for a reason. These cute candles mirror the transluscent skin and soft pink filling of the real thing.
Hand made candle crafted imitating the process of the real dim sum, a Cantonese traditional gourmet.
Created using the same techniques chefs use to make real dimsum, our candles replicate 6 of Hong Kong's most beloved baos and dumplings. To complete the look, each pair of candles is housed in a traditional bamboo steaming box. Perfect as gifts, souvenirs or just as an ode to your love of dimsum, take one home and enjoy!
Each pack contains 2 pieces inside the traditional Bamboo steaming box.
Dimension: 9cm x 9cm x 7cm
Weight: 100g