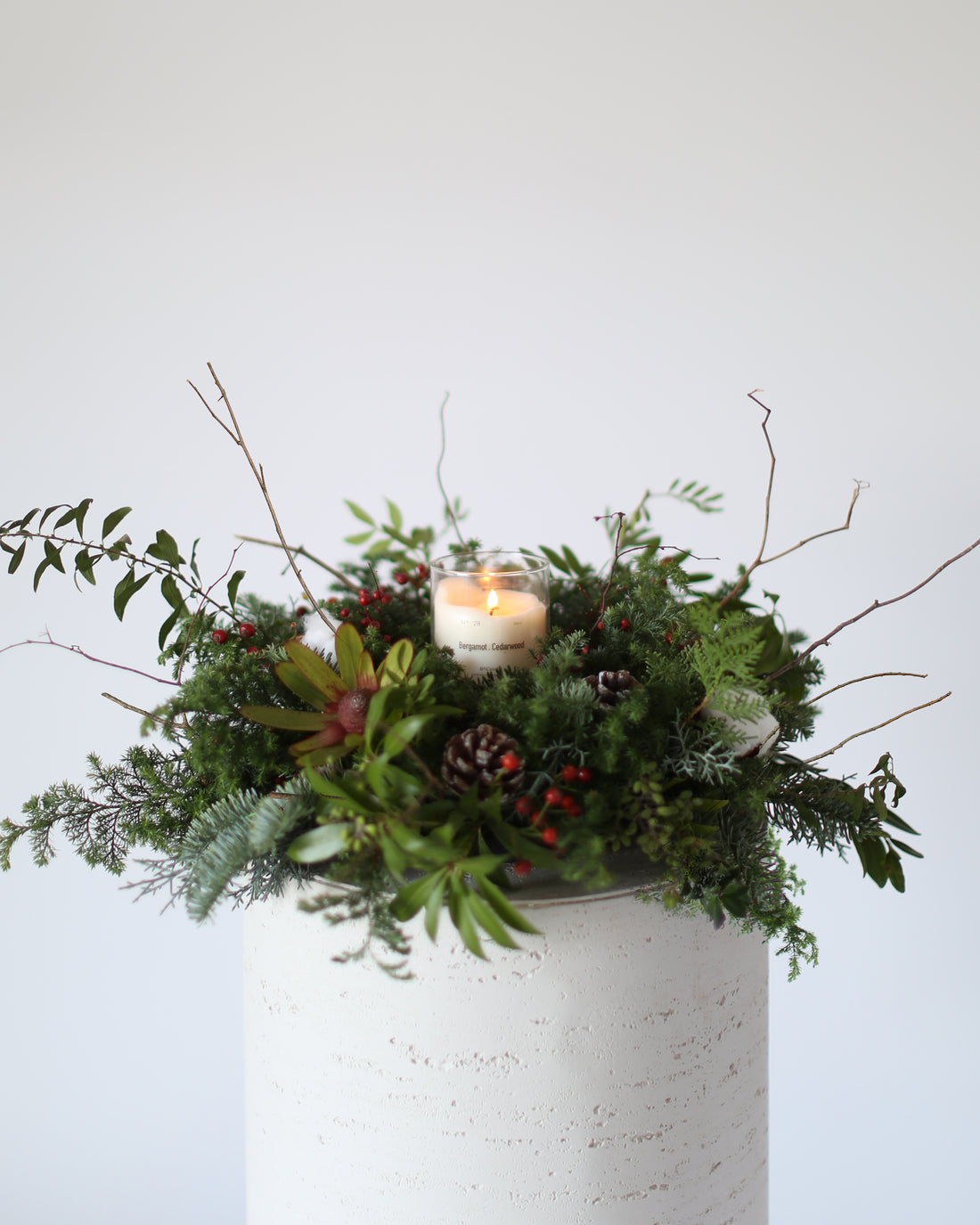 The Grey Green - Christmas Centrepiece Workshop
2023 WINTER SENSORY WORKSHOP SERIES
BeCandle X The Grey Green - Christmas Centrepiece with Bespoke Room Spray Workshop
One of our most popular thematic workshop of the past years, with our long-time collaborator The Grey Green, will no-exceptionally create the Christmas Workshop this year. They will utilize seasonal flowers and plants along with their unique aesthetics and sensitivity to natural materials to design a new set of Christmas trees and wreaths. These will be accompanied by specially designed packaging boxes, making them perfect for both home decoration and exquisite gift-giving.
It is worth mentioning that this year's workshop will incorporate elements suitable for families and children. This allows you to enjoy the holiday season by engaging in delicate handicrafts with your family or friends. 
-
Christmas Centrepiece & Bespoke Room Spray Workshop  
Room Spray: 50ml
Time: 12:00 - 15:00  or  15:00 - 17:00 (2 hour per session)
Fee: HKD1380 
Max: 6 persons
Language: Cantonese or/and English⁠⠀
 Location:
- BeCandle Sai Kung Shop:  G/F, 102 Man Nin Street, Sai Kung

Centrepiece 🟤
Date: 
DEC 10 |  SUN  | 17:00-19:00  | BeCandle Festival Walk Pop Up
-
Things you need to know before you sign-up!
1. Enrollment in any session is on a "first come first served" basis.  To confirm your place in the session by settle the payment.
2. Show up a few minutes early settle in and get ready. 
3. Maximum 6 people for each session
4. In event of cancellation due to T8, T10 or Black Rain, the client will be offered to reschedule their session within 6 months.
5. If any client is absent or drops out for personal reasons without informing us 24hrs before the class, we DO NOT offer any make up classes, and we will NOT refund pro rata.
6. We only accept reschedule date due to sickness with proof for ONE TIME only, and next enrollment date must be within one month.
7. If you are going to be late, please contact us ahead of time and let us know, otherwise we may begin the class without you and we don't want to do that! This policy is in place mainly out of respect for the other class participants, and is also due to our shop staffing.
8. BeCandle reserve the right to cancel workshop subject to circumstances and an exchange with the same value to other workshop and product can be offered.