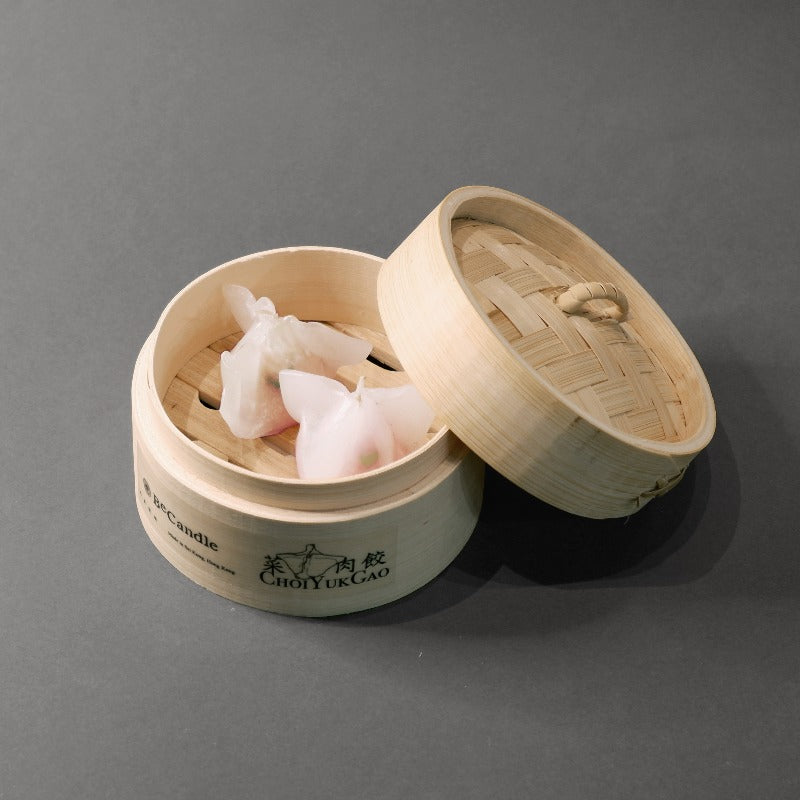 DIM SUM CANDLE - Choi Yuk Gau
Choi Yuk Gao
Using our own wax blend, the veiled beauty of the Choi Yuk filling clouded by it's translucent skin is replicated in our wax version. 
Hand made candle crafted imitating the process of the real dim sum, a Cantonese traditional gourmet.
Created using the same techniques chefs use to make real dimsum, our candles replicate 6 of Hong Kong's most beloved baos and dumplings. To complete the look, each pair of candles is housed in a traditional bamboo steaming box. Perfect as gifts, souvenirs or just as an ode to your love of dimsum, take one home and enjoy!
Each pack contains 2 pieces inside the traditional Bamboo steaming box.
Dimension: 9cm x 9cm x 7cm
Weight: 100g